Saturday, September 18, 2021*
6pm – 10pm
Register via Eventbrite for Saturday tickets.
*Fully vaccinated guests only.
Sunday, September 19, 2021
11am – 4pm
Email Joanne directly
By appointment.
Open Studio at
Eastside Atelier
10B – 1310 William Street
Vancouver, BC
Learn more:
http://www.probynart.com/events/upcoming/
TEXT
Full Statement
Reimagining Balance reflects the last two years of Joanne's art-making. It embodies times of personal and external change with vulnerability and optimism. Vibrant abstract paintings juxtaposed with delicate fibre work. Come join together in a safe celebration of culture, resilience and nature. Joanne will be exhibiting her new paintings, prints and embroidery at her Eastside Atelier studio. Saturday, September 18th, 6pm to 10pm, opening night reception for fully vaccinated guests. Sunday, September 19th, 11am – 4pm by appointment with limited capacity. 1310 William Street. RSVP required. Guest lists for both events. Eventbrite tickets for SATURDAY RECEPTION ONLY. Sunday appointments are scheduled via email. Hope to see you there! https://bit.ly/Probyn_Art_Show_RB

Short Statement
Reimagining Balance is a solo art show by Joanne Probyn at her new Eastside Atelier studio. Joanne has been creating tirelessly for over two years for this show. Abstract paintings and fibre work. Come safely celebrate culture in person again this September 18-19. Vaccinated-only tickets available. FREE. Guest lists. RSVP. https://bit.ly/Probyn_Art_Show_RB
Social Size
You're invited! Joanne Probyn's new art show, Reimagining Balance, runs Sept. 18-19. Over two years in the making! Safely enjoy art again in person. Vaccinated-only event available. FREE. RSVP. https://bit.ly/Probyn_Art_Show_RB
PUBLICITY KIT:
You're invited!
Reimagining Balance by Joanne Probyn, Solo Art Show
Images
Reimagining Balance Logo Only

Reimagining Balance Save-the-Date Square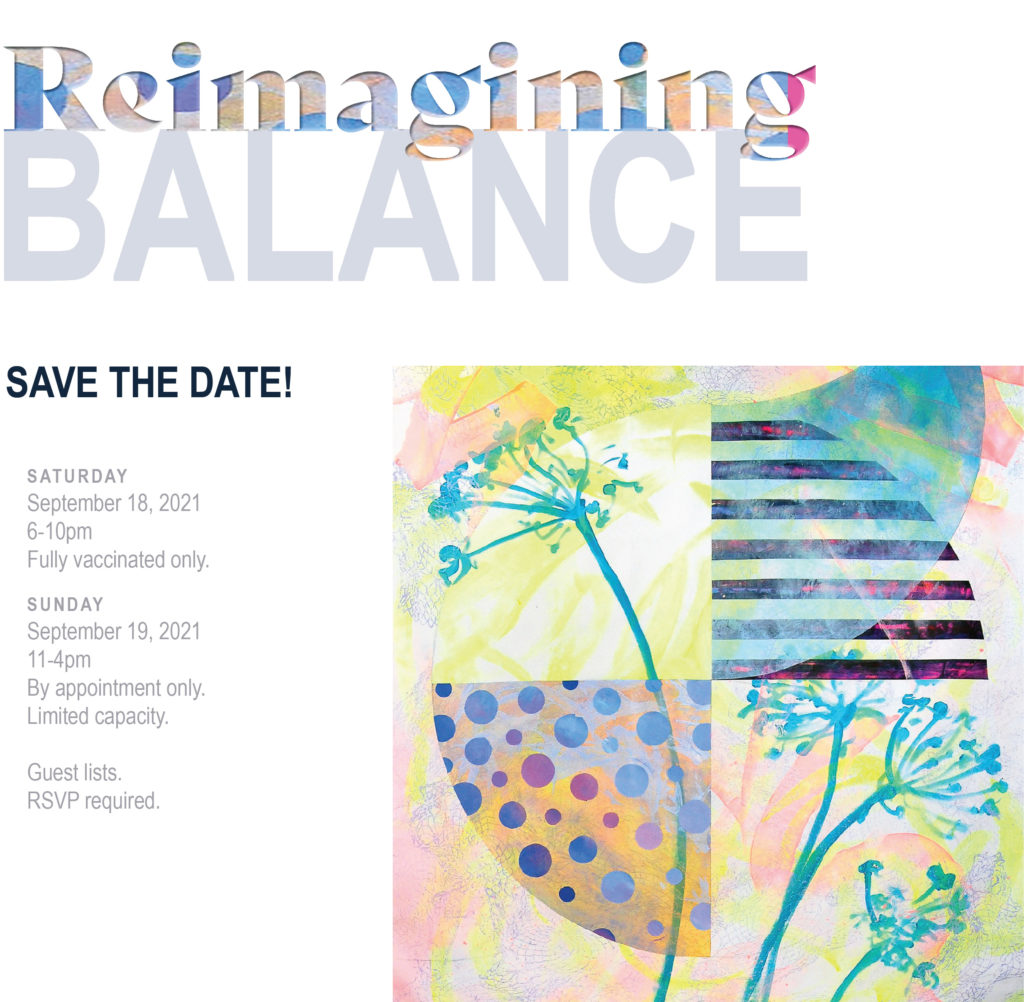 Reimagining Balance Banner Tall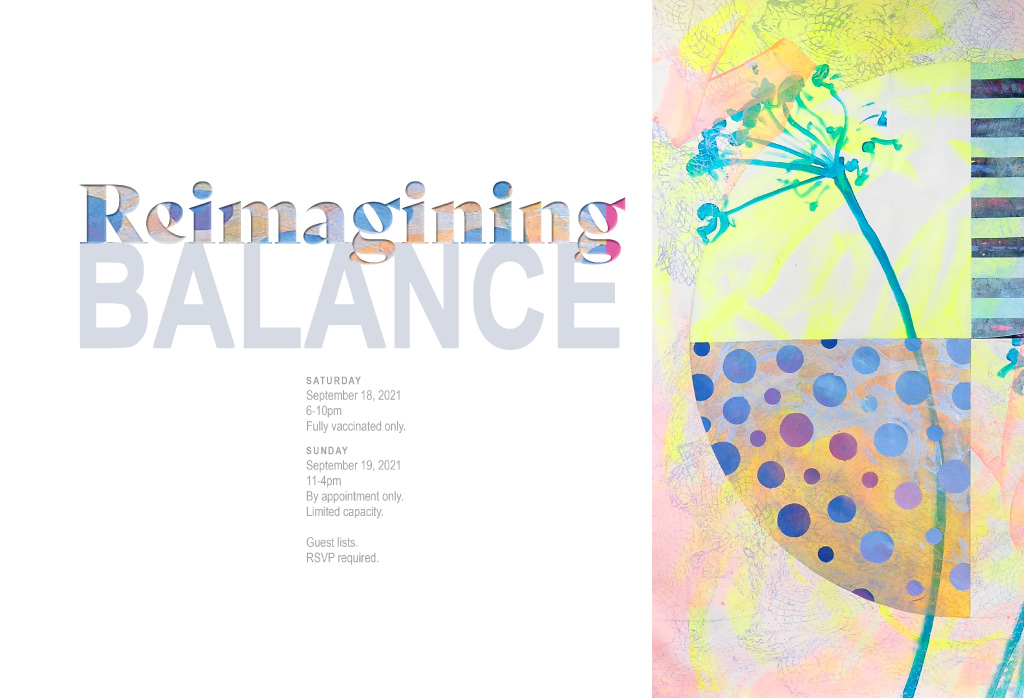 Reimagining Balance Banner Wide
Joanne Probyn with "A Delicate Balance"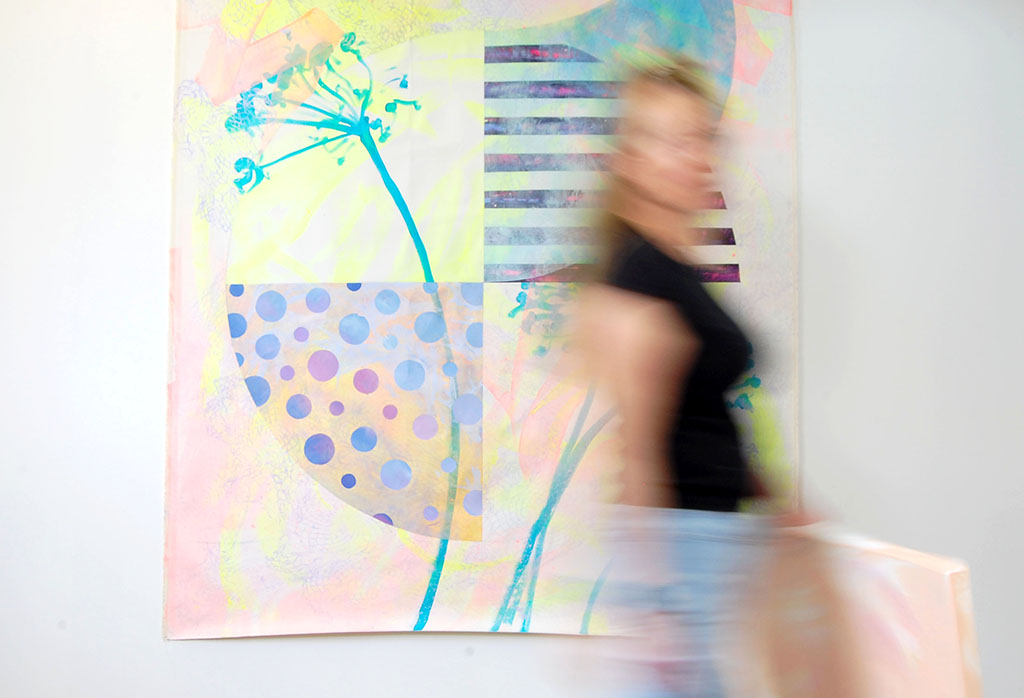 Joanne Probyn Studio with "A Delicate Balance"