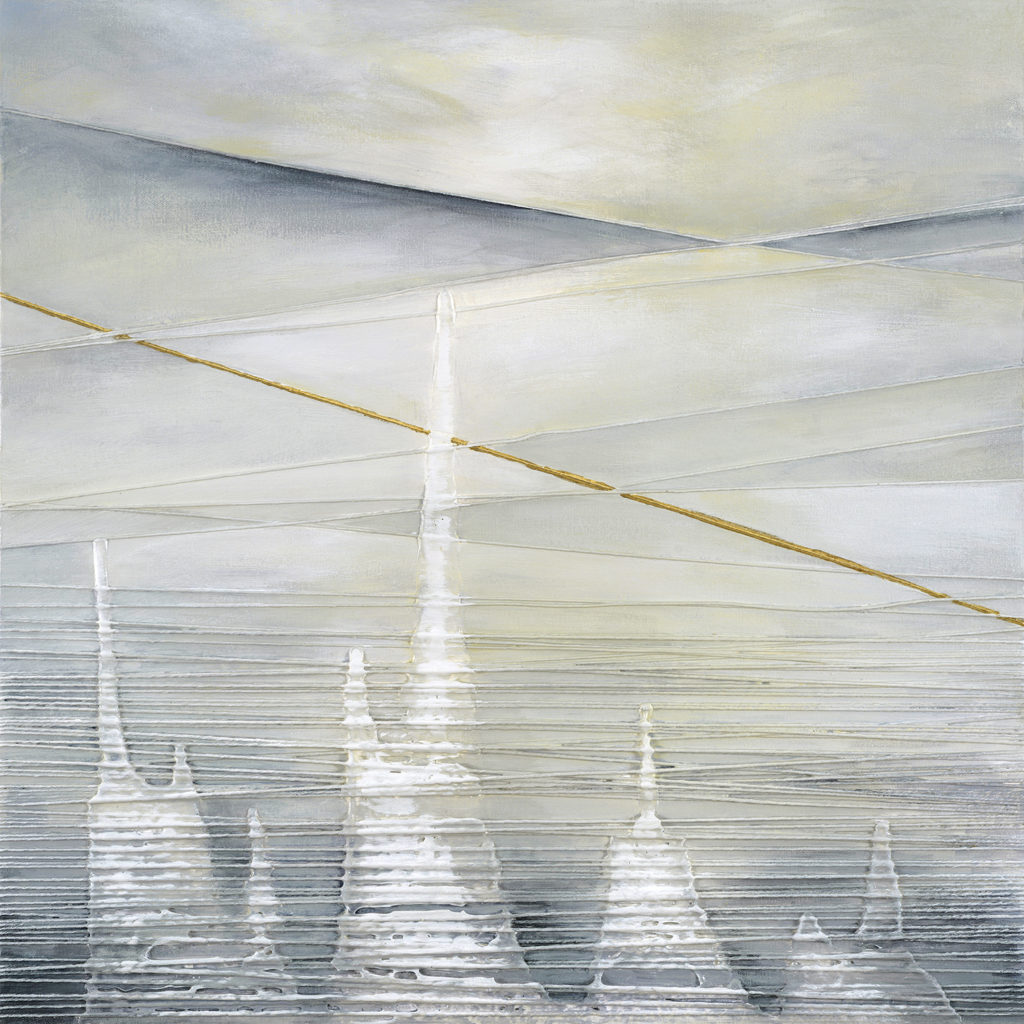 New work!! Keepers of the Coast explores the sculptural potential of minimalist painting. String binds the work and creates texture, tension and fragmentation. A single kintsugi-inspired gold line speaks to repair and history. Poured paint augments expression resulting in layered forms reminiscent of the magical mountains seen in my travels to Cappadocia, Turkey. Simultaneously, this abstract landscape depicts the essence of Canada's beautiful West Coast. Keepers of the Coast is named to draw attention to the important work of Doug Neasloss, elected Klemtu Chief and Central Coast Resource Alliance (CCIRA) board director.
The painting's name is drawn from the film of the same name by Aaron Heidt that looks at how the Kitasoo/Xai'Xais, Heiltsuk, Nuxalk, and Wuikinuxv Nations are stewarding their marine territories. I have done several creative projects with the Kitasoo/Xai'Xais nation and I'm thrilled to support their goal to create sustainable environments and healthy local economies and communities. Their work impacts far beyond this region!
By purchasing this painting, 35% of your investment will go directly to helping CCIRA further its initiatives. For more information on the organization, visit www.ccira.ca. Price and details.