Sorry, this event is SOLD OUT!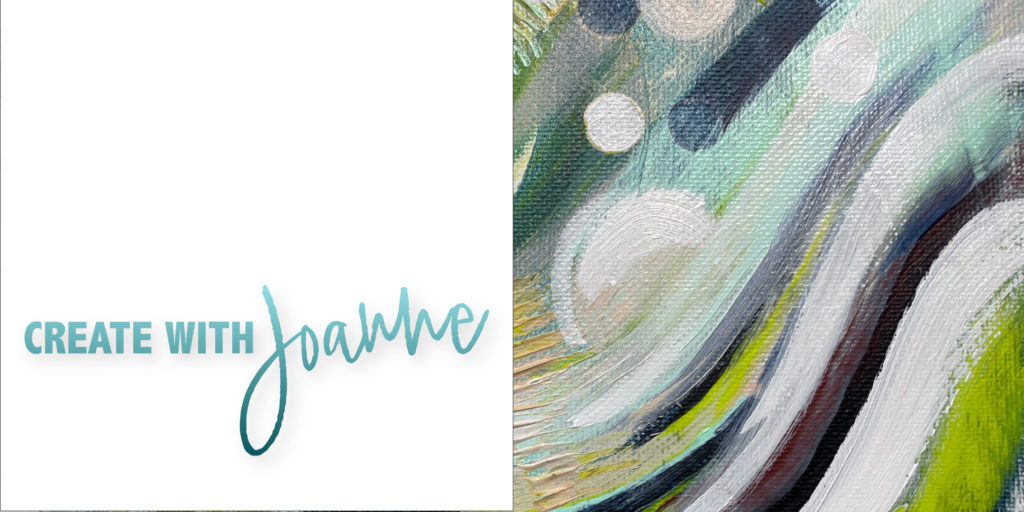 Pick up a squeegee! Get ready for some fun. If you can clean a window you can make a painting that will impress your friends. Joanne will introduce you to one of the hottest internet painting sensations… squeegee art!
Paint a shockingly easy, fun, beautiful artwork in one afternoon!
Joanne will discuss who the key, contemporary art figures are who create using similar techniques. Then, she will demonstrate how to use a squeegee to make a painting. You'll also learn basic colour and composition theory.
WHY THIS WORKSHOP?
Hosted by a experienced, professional artist who will help you do your best
Bring home a beautiful work of art to enjoy for years to come
Create great memories
Be inspired long after the workshop
Have a fun with a friend or a special date
Feel welcomed to come alone and make new friends
Get away from it all…leave feeling joyful, empowered and relaxed
Work in a one-of-a-kind studio in Vancouver's art district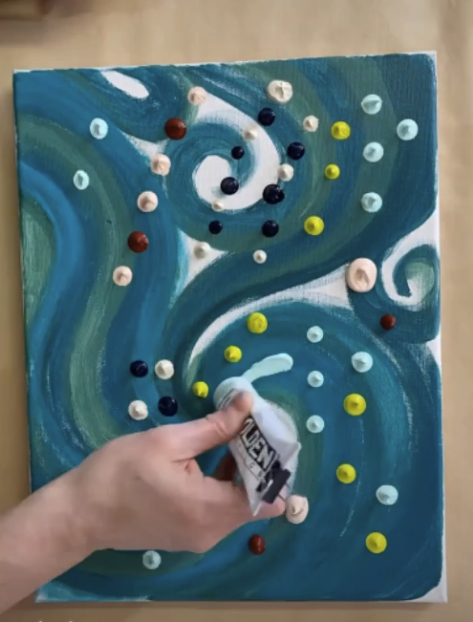 Watch me creating squeegee art!
Joanne is a knowledgeable and enthusiastic teacher. Her compassion and patience combined with excellent communication skills ensured that all the students had a truly meaningful artistic experience.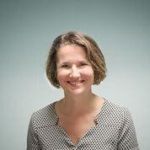 Diana Buric
Director of Leisure Services
WHO
Perfect for all levels! Beginners will be delighted the material, color, and process. It's fun and easy.
Advanced artists will love exploring, trying new color palettes and techniques without judgement. Play facilitates learning! You may also find ways to integrate these new techniques your current art practice.
Or, start with the group then go in your own direction. You're in the driver's seat!
Joanne brings years of art and teaching experience to the classroom, ensuring you get the tools and guidance you need to reach your goals. You'll feel supported, relaxed and thrilled to be part of something special.
WHEN
Sunday, April 30
2pm – 4pm (please arrive 10 minutes early to get set up)
WHERE
Joanne's studio
Eastside Atelier
10B – 1310 William Street
Vancouver, BC
Last, single, glass door on at Clark and William. Go up the stairs. Follow the yellow line to Studio 10B.
TICKETS
$65.00
Minimum six people to proceed. Maximum of 12 people. No refunds.
Joanne's vast knowledge and ability to guide/inspire/engage the participants was amazing!
Jo-Anne Harrison
Manager of Therapeutic Recreation Services
ABOUT JOANNE
Joanne taught in therapeutic art for over eight years guiding large groups while overseeing volunteers. She has also taught privately with all ages including palliative care. Consulting experience includes private painting commissions and film such as CBS-TV. Joanne was invited to present at Canadian Federation of University Women. Her talk "Daring to Create" was one of their most well-attended talks ever. Her 2022 Eastside Culture Crawl painting demonstration, Easy Abstract Painting, was at capacity with over 25 people in attendance.
Joanne Probyn is a contemporary artist best known for her acrylic, abstract paintings and hand embroidery. She often explores themes of growth, the human condition and interconnection. Probyn's creative pursuits have been exhibited and published widely including Fun Size, an art book by Jen Tough Gallery, New Mexico. She works from her East Vancouver art studio, Eastside Atelier, one of Vancouver's largest, oldest art collectives. Probyn has collaborated on multiple murals including two in the Vancouver Mural Festival. Career heights include local and international awards such as North Vancouver Arts Council Award for Excellence in Painting. She completed her IDEA School of Design education at Capilano University and holds a certificate in marketing management from UBC Sauder. Probyn has studied with teachers including renowned painter, Kiff Holland, and Governor General Award recipient, Eric Metcalfe. She sits on the First Saturday steering committee.
WHAT TO BRING
Wear clothes that are okay if you get them a bit dirty. Sometimes painting can be messy. Joanne is not responsible for damages of any kind.
Bring a 1-3 images featuring colors you enjoy. A sunset, beautiful room, flower, fence, insect… whatever sparks interest and joy in you!
Bring your curiosity and a willingness to share encouraging comments with others.
WHAT'S INCLUDED
Paint
Squeegees
Brushes and other tools
Canvas
Water containers
Tables and comfortable seats
Paint palettes
Paper towels
Aprons
I'm no longer scared to pick up a paintbrush. Joanne explained the art of mixing paints, blending on different mediums and brush stroke techniques, among many other topics. She crammed a lot of useful information into our 3 classes. I wouldn't hesitate to recommend Joanne for private lessons!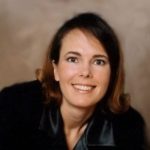 Cheryl Ziola
Private Art Lessons Client (adult and child)