Saturday, May 6th
---
Whether he's banging out the blues on his 1959 Harmony Stratotone Jupiter or crooning an acoustic-folk tune, Jesse Waldman never sounds like he's doing anything other than baring his soul.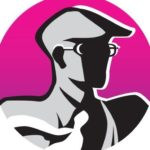 ~ John Lucas, Mike Usinger
The Georgia Straight
---
Intimate Blues Concert featuring Jesse Waldman
3:30pm
doors 2:30pm
arrive early to chat with artist Joanne Probyn and view her paintings
---
---
About Jesse Waldman
One of Jesse Waldman's most cherished possessions is a cassette of his grandmother singing the Yiddish folk song Papirosen to his mother. A remnant, like the abandoned guitar discovered in his parent's basement, that drove his rock 'n roll dreams out of the suburban sprawl of Thornhill, Ontario, and into the bars of downtown Toronto. A journey cross-country led him to mountains, ocean, and into the arms of Vancouver's Commercial Drive music scene. Now his home of over twenty years, the West Coast continues to inspire his lush imagery, sublime melodies, and outstanding technique.

Influenced by folk and blues pioneers Townes Van Zandt, JJ Cale, and Neil Young, Jesse has toured Canada, Western US, and the UK, performing everywhere from local pubs to soft-seat theaters, appearing at major festivals including Vancouver's Folk and International Jazz Fests, Burnaby Blues and Roots Fest and Mission Folk Fest.

Mansion Full of Ghosts is Jesse's highly anticipated solo debut, an exploration of the city's vast duality, a backdrop of beauty mirrored by a fierce underbelly, and a need to keep a light on in the dark.
Waldman is currently completing his sophomore album, Monarch, set for release Winter 2022.
stay informed, join the Facebook Event
---
Tickets
$20.00 sold through Eventbrite.
Same-day seating, if available, is pay-what-you-can or a suggested $20.00 donation.
---
Venue
Concert is held at Joanne's working art studio in a old warehouse in East Vancouver. She is part Eastside Atelier, one of Vancouver's largest art collectives with over 45 artists!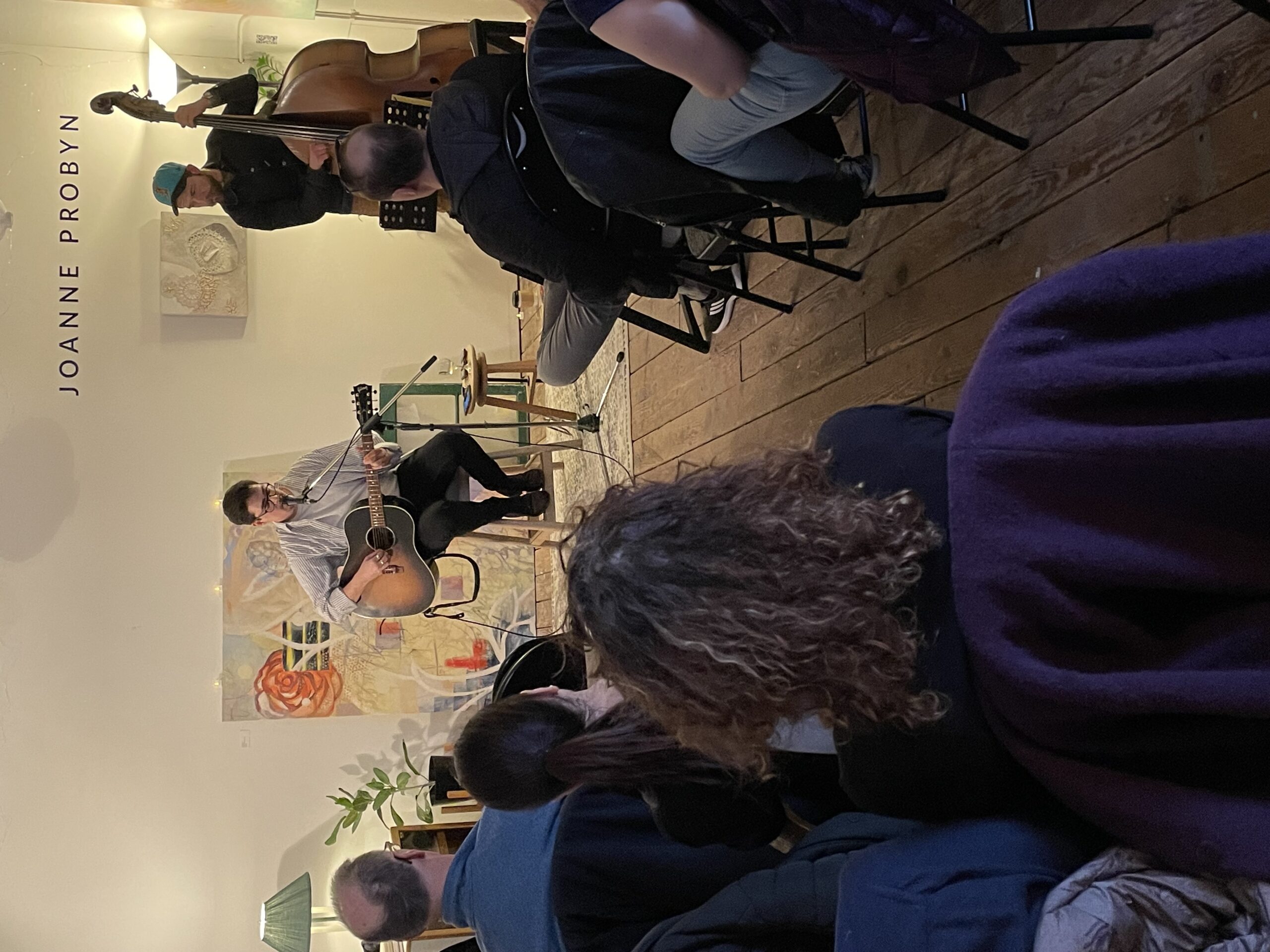 Sneak peak of art studio!
Behind the scenes walk-through before a previous concert.
How To Get Here
The nearest, large cross streets are Clark Avenue and 1st Street. Free street parking available. Once here, walk to the last door on William near Clark, go up the stairs, then follow the yellow line to Joanne's art studio.
---
First Saturday
Eastside Atelier is open 12-5pm. Many other art studios across the Lower Mainland are also open. There are about 18 artists to see in the same building. This means you can check out some amazing art and build relationships with artists before and after the concert! This event is like none other!! Find out which artists are showing for this First Saturday.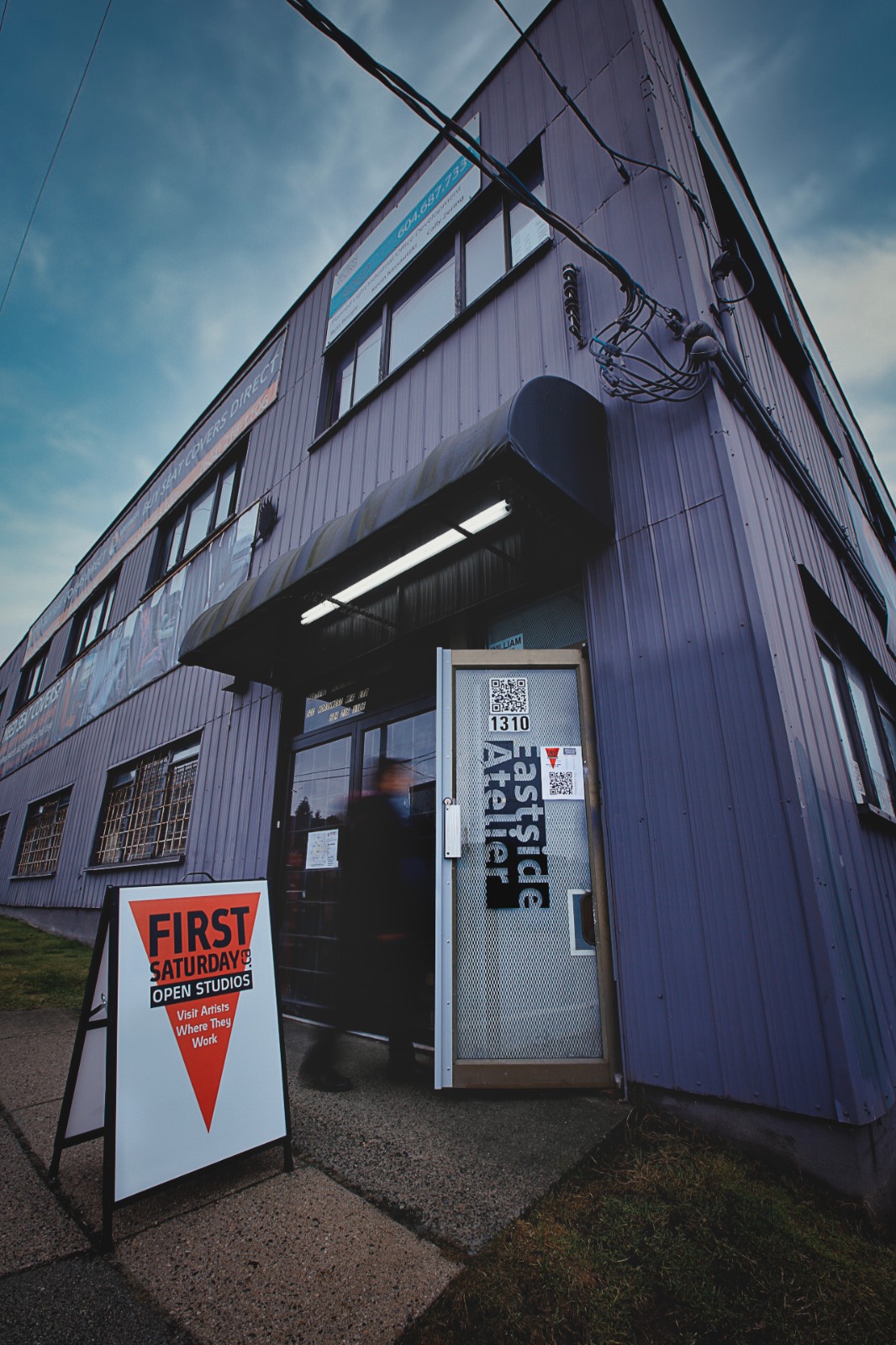 ---
About Joanne Probyn
Joanne is a contemporary, abstract painter, hand embroiderer and fledgling musician. She is a cancer survivor who explored many healing modalities during her wellness journey, including sound. Joanne explores themes of growth, time and unity.
Joanne served as a therapeutic art teacher for over eight years witnessing first-hand how art can directly improve mental and physical health, including decreasing chronic pain. Her creative pursuits have been published widely including an art book by Jen Tough Gallery. Career heights including many awards such as North Vancouver Arts Council's Excellence in Painting. Joanne's artwork has been featured in many solo and group shows, locally and internationally. Joanne sits on the First Saturday steering committee and aims to raise awareness of First Saturday and Eastside Atelier through her concert series.
---
First Saturdays – Ongoing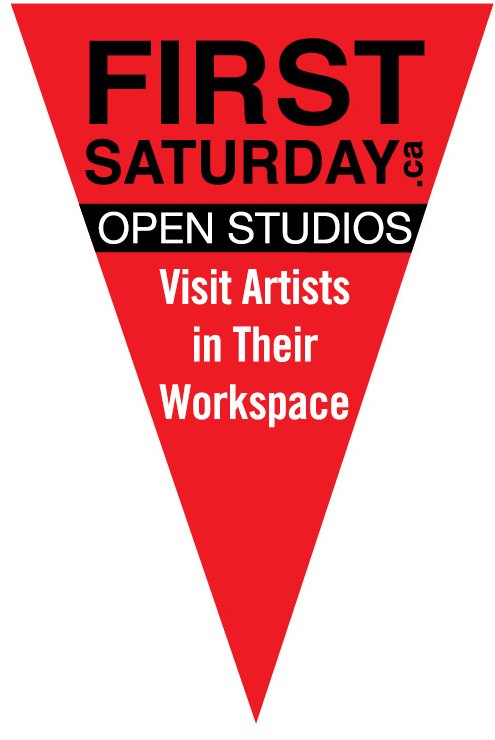 First Saturdays is an open art studios event spanning Vancouver, Richmond and North Vancouver. It's like the Eastside Culture Crawl yet happens every month! Guests are invited into artists' studios to see their new creations and discuss the artistic process. Sounds fun, right?! We think so! Stop by. Say hi. Joanne is a frequent participant and steering committee member. Find out who is participating at First Saturdays. Hope to see you there!
---
Stay in Touch
Sign up for Joanne's newsletter to receive invites and updates.
---
Watch Jesse on YouTube