Your generous donation provides Joanne with the financial support to continue making new art while developing impactful arts programming and fostering a creative community.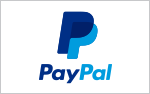 We make a living by what we get.

We make a life by what we give.

Winston Churchill
Joanne's art receptions are free to attend. She shares her artistic voice through presentations, videos, writing, digital images and mentoring, often for free. Joanne's work goes beyond the canvas and is social. She responded to the pandemic by pivoting to serve her community through the launch of a mask-making group during a PPE shortage, Make Safe Brigade. When the world opened up, Joanne organized special events to reconnect people with place and each other through film screenings, art receptions and live music concerts. These activities are often free or low cost.
Joanne sits on First Saturday and Eastside Atelier committees. She works tirelessly to raise awareness of the Lower Mainland's amazing artists. She has been directly involved with or overseen numerous, successful initiatives. First Saturday's membership has grown 33% year-over-year despite increased membership fees. With Joanne's contributions, Eastside Atelier has become one of Vancouver's most popular and largest art collectives!
Who receives my donation?
100% of your donation goes to Joanne to help her cover operational costs including studio rent, art supplies, musician bookings, event hardware and supportive services.
Are donations tax deductible?
No. Tax deductions apply for registered charity organizations only.
How else can I support Joanne?
There are many ways to support. Attend an art show and introduce a new friend to Eastside Atelier. Purchasing original art, greeting cards or limited edition prints is a wonderful way to support, if resources allow. Hire Joanne to paint a mural. Are you an email subscriber? Forward her newsletter to a friend! Connect with Joanne on social media, then like and comment. This helps build a thriving online community while helping her work gain exposure. Volunteer at or sponsor an event by refreshments!
Why is art important?
Art and community are more important than ever. Our communities are experiencing a blend of social isolation, pandemic grief and exhaustion along amongst a climate crisis and a looming recession. For many this is a recipe for increased stress. Art heals. Music heals. Hope, healing and new solutions can be found through creativity and when we are less stressed and mindful. Art validates shared, human experiences and asks important questions. Read this article by Forbes Magazine about how doctors are prescribing art.
Select a Donation Amount
You can donate a small amount directly to Joanne by clicking the donate button below. Your contribution can be a small, one-time or monthly donation. Every bit helps!

Thank you.
Your generous donation will provide Joanne with the financial support to continue creating new art and creative programming at her studio while helping foster community. Like most arts organizations, she relies on the generosity of others.
A huge thank you to all Joanne's donors. Your kindness has made a significant difference!