Saturday, April 1st on First Saturday
When you are ready to relax and connect with mother earth
give Theda Phoenix a listen.
 ~ Keith Pro
Indie Band Guru
---
One 60 Minute Song & Sound Bath
2pm
doors 1:30pm
please arrive early to settle in
---
---
About Theda Phoenix
Theda Phoenix is a sacred sound channel, intuitive singer, sound-healer, songwriter and recording artist whose powerful voice, shamanic sounds and soul inspiring lyrics touch people deeply, restoring well-being while creating space for transformation.
She teaches online intuitive singing classes and has been leading sound journey meditation experiences since 2007 using a variety of instruments such as intuitive vocals, crystal singing bowls, buffalo drum, harp and guitar. She creates music for meditation, yoga, wellness retreats and conferences with international speakers such as Dr. Deepak Chopra and Dr. Joe Dispenza.
stay informed, join the Facebook Event
---
Tickets
$25.00 Tickets recommended and sold through Eventbrite. Theda's shows regularly sell out! Same-day seating, if available, is pay-what-you-can or a suggested $25.00 donation.
---
Venue
Concert is held at Joanne's working art studio in a old warehouse in East Vancouver. She is part Eastside Atelier, one of Vancouver's largest art collectives with over 45 artists!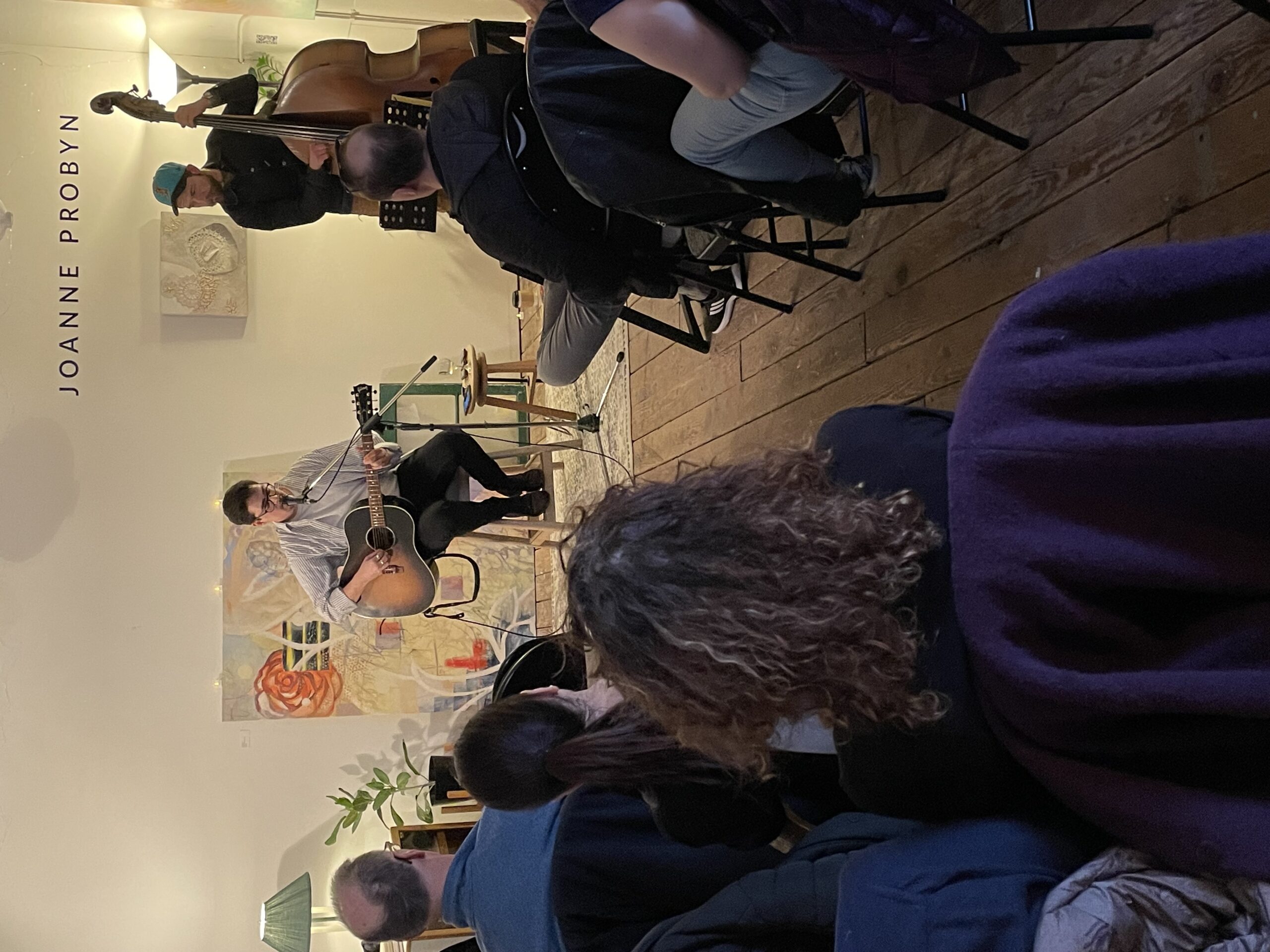 Sneak peak of art studio!
Behind the scenes walk-through before a previous concert.
How To Get Here
The nearest, large cross streets are Clark Avenue and 1st Street. Free street parking available. Once here, walk to the last door on William near Clark, go up the stairs, then follow the yellow line to Joanne's art studio.
---
First Saturday
Eastside Atelier is open 12-5pm. Many other art studios across the Lower Mainland are also open. There are about 18 artists to see in the same building. This means you can check out some amazing art and build relationships with artists before and after the concert! This event is like none other!! Find out which artists are showing for this First Saturday.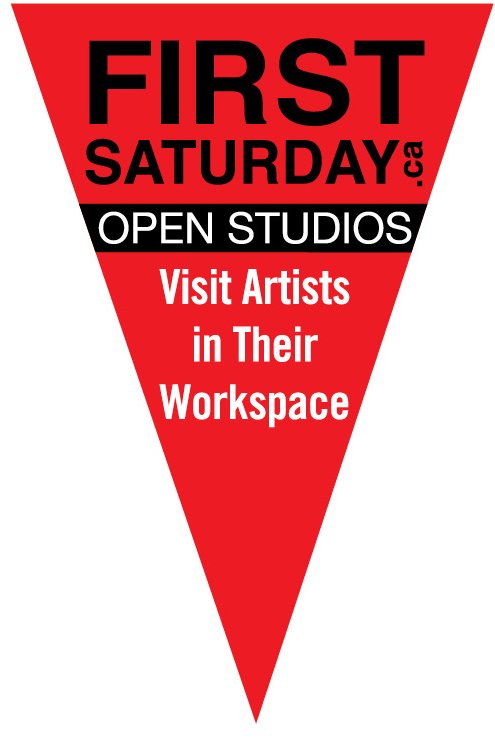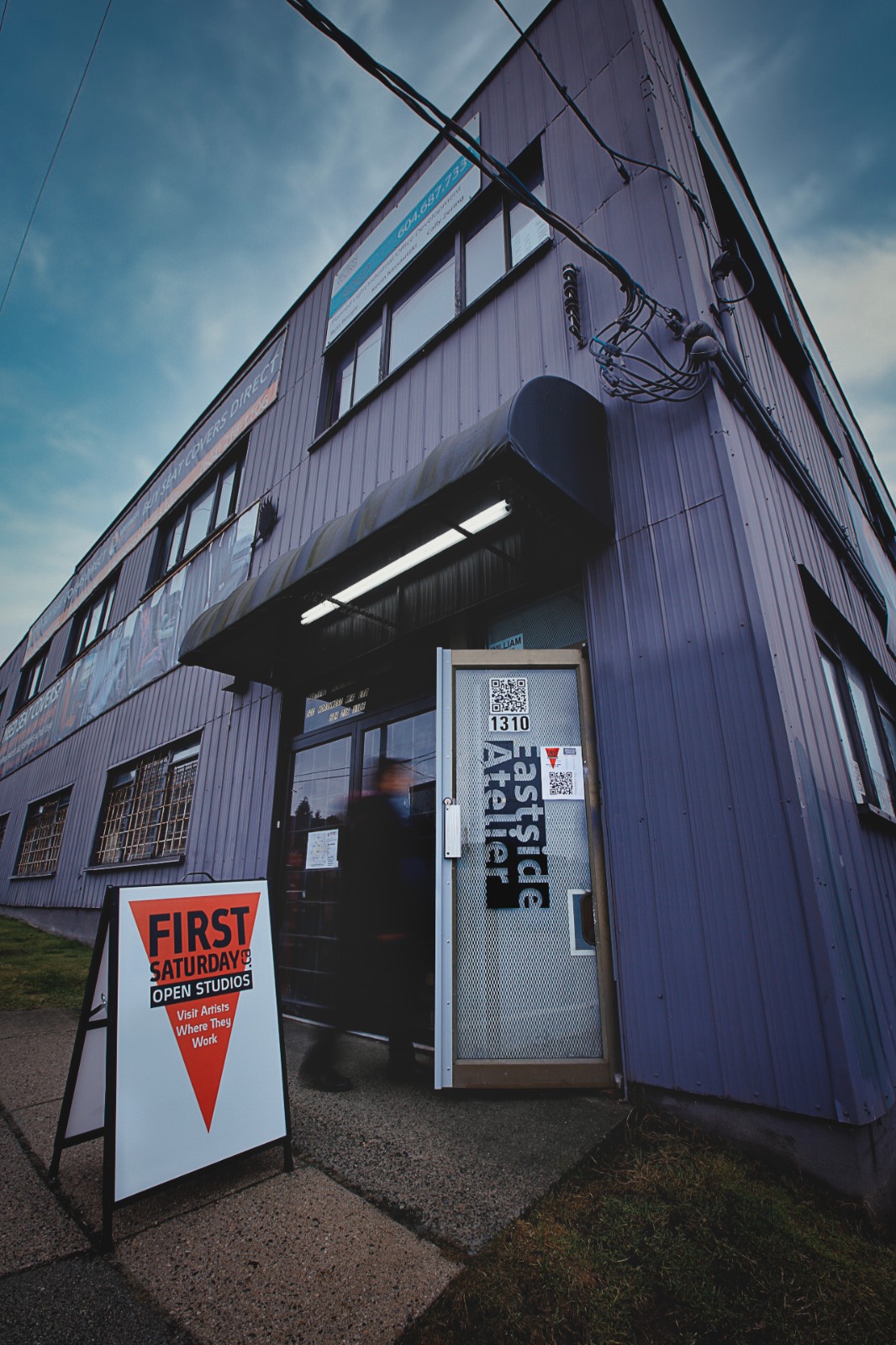 ---
About Joanne Probyn
Joanne is a contemporary, abstract painter, hand embroiderer and fledgling musician. She is a cancer survivor who explored many healing modalities during her wellness journey, including sound. Joanne explores themes of growth, time and unity.
Joanne served as a therapeutic art teacher for over eight years witnessing first-hand how art can directly improve mental and physical health, including decreasing chronic pain. Her creative pursuits have been published widely including an art book by Jen Tough Gallery. Career heights including many awards such as North Vancouver Arts Council's Excellence in Painting. Joanne's artwork has been featured in many solo and group shows, locally and internationally. Joanne sits on the First Saturday steering committee and aims to raise awareness of First Saturday and Eastside Atelier through her concert series.
---
What's a sound bath?
A sound bath can be done seated or lying down. For our event, we will be seated. A musician often taps and circles crystal bowls that vibrate beautiful sounds, often in succession. Theda is a multi-instrumentalist who sings, plays drums, guitar, chimes and harp. Sounds are layered and offer a gentle yet powerful, full-body listening experience. By mindfully focusing on each sound as it arrives and dissipates, your body can achieve a deeply relaxed, even dreamlike state. Gongs can also create a sound bath. Beyond rest, one can use sound baths for healing and self-inquiry. While sounds are musical, the experience is different than listening to a traditional song or band. Sounds may intuitively and songs may be different each time. While attendees can achieve a meditative state, no meditation experience needed. No mantras are used. Guests remain seated. Some people may feel energized while others may feel deeply relaxed. Sometimes emotions are released; this is perfectly normal. We offer a safe place for all experiences. Eye masks may enhancing; when one of our senses is blocked, the other senses are heightened. Wear comfortable clothing. Children of all ages have experienced sound baths safely. For some children, being quiet and still for any length of time is difficult. Movement, fidgeting or talking may be disruptive to other participants. You know your child best. Learn more.
---
First Saturdays – Ongoing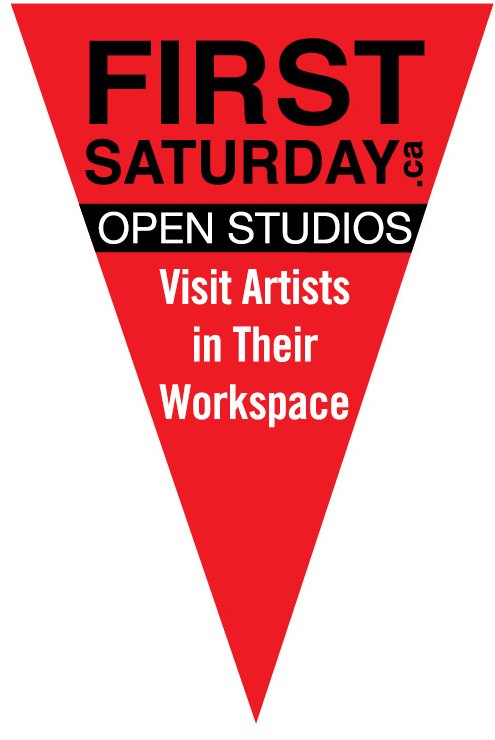 First Saturdays is an open art studios event spanning Vancouver, Richmond and North Vancouver. It's like the Eastside Culture Crawl yet happens every month! Guests are invited into artists' studios to see their new creations and discuss the artistic process. Sounds fun, right?! We think so! Stop by. Say hi. Joanne is a frequent participant and steering committee member. Find out who is participating at First Saturdays. Hope to see you there!
---
Stay in Touch
Sign up for Joanne's newsletter to receive invites and updates.
---
Benefits of a Sound Bath
– Reducing stress and anxiety
– Deepening relaxation
– Improving sleep
– Improving mood and well-being
– Heightening focus and energy
– Decreasing levels of cortisol
Source