Paintings
I'm thrilled to announce new collaborations with Ladner Village Arts & Crafts including painting workshops and an art exhibition, part of Ladner's Art & Wine Stroll. My new series is called Boundless Beauty: South Delta Watercolor Reflections. I was in attendance and live painted during part of the evening. Event was produced by LBA. The landscape is so awe-inspiring in this region! It's easy to feel called to paint such spectacular views.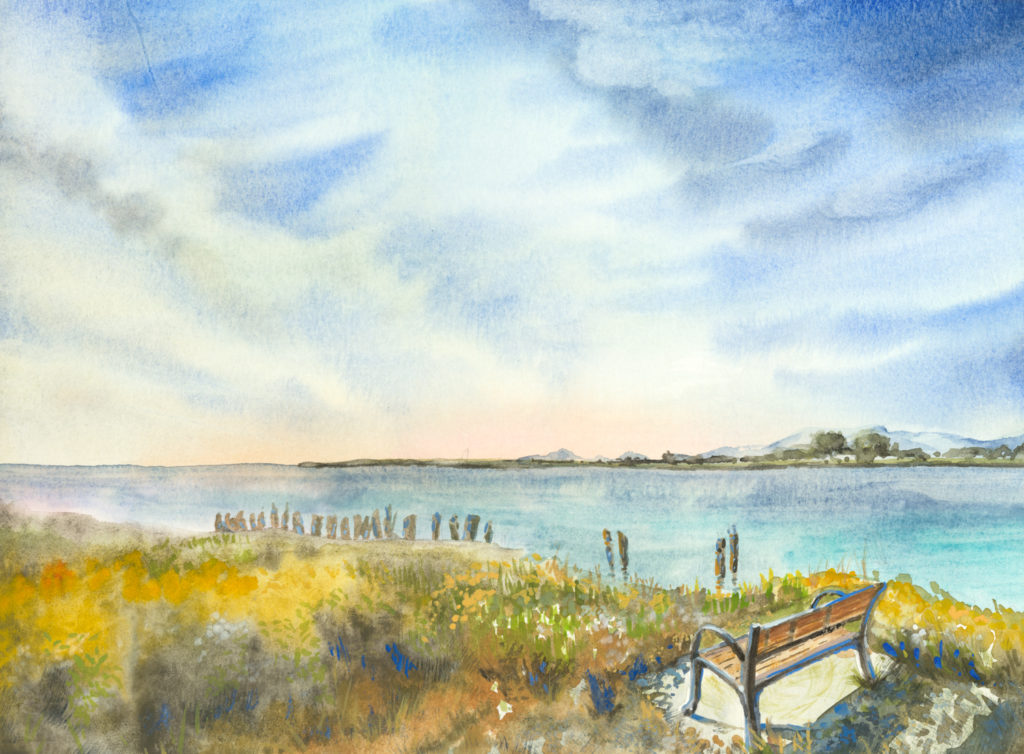 Early 2023
During the early part of the year, my art was inspired by public engagement projects. I held five, theatre-style concerts and art exhibitions in my Eastside Atelier studio from January to May. Performing arts came to a complete stop during the pandemic and was one of the last industries to fully return. I wanted to bring the community together again while providing creative nourishment to my my friends, family and the general public, especially those who work in healthcare.
Simultaneously, I launched a new teaching series called Create with Joanne!
These events and workshops were successful on many levels, including the inspiration each has given me. For example, the painting Keep a Light On was inspired by the music of Jesse Waldman and titled after his song, Keep a Light On in the Dark.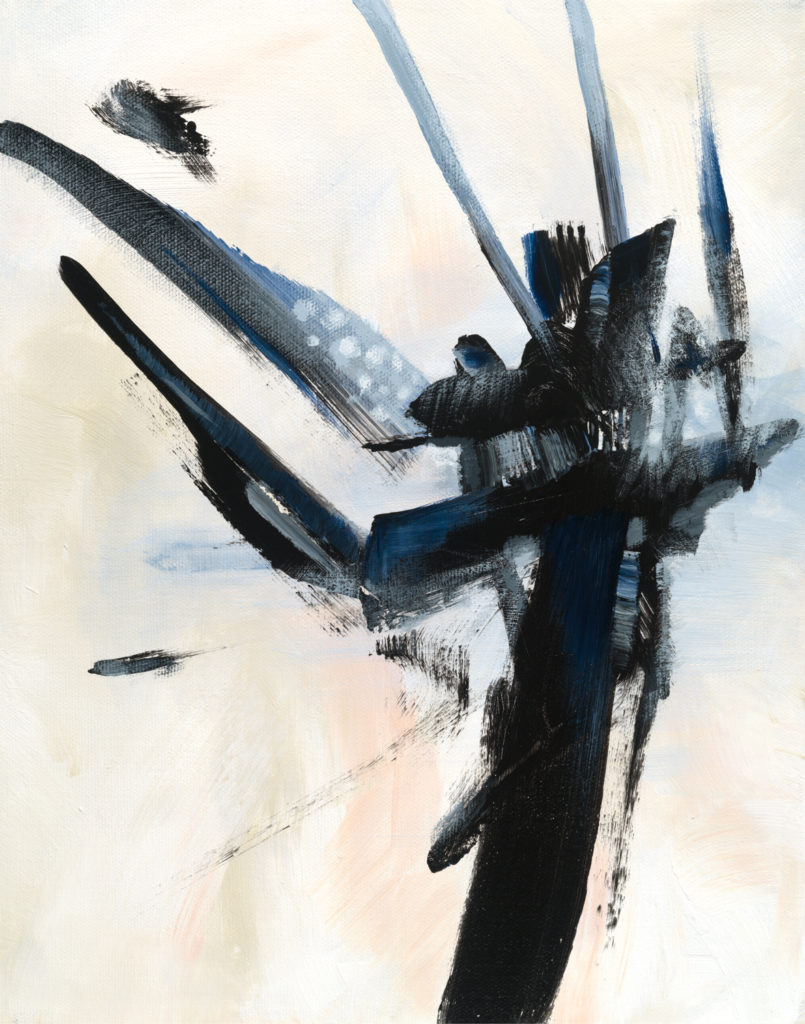 Jewelry – Remembering Now Series
I also launched a mindful jewelry collection focused on repurposed and sustainable materials. The original works of art often several hours to create. My unique method of hand-stitched embroidery is inspired by ancient, openwork stitching such as needle weaving and drawn thread first seen in 12th century. I sometimes combine stitching with limited edition, repurposed giclées of my work that are repurposed, museum grade prints of original paintings. Paintings featured so far are Be Water, Lush and Spring Force. Some designs may include materials drawn from past initiatives, including Make Safe Brigade. Earrings are lightweight and all jewelry comes with a stunning wood and natural jute box.
I use 100% cotton embroidery floss and metallic embroidery thread and sterling silver-plated necklace chains and miniature embroidery hoops. My embroidery technique is unique and inspired by drawn thread, part of the whitework / openwork styles to create necklace art. Her great grandmother and grandmother also practiced drawn thread.
This ancient craft was first seen as far back as 200-300 BC Egypt and other places. The technique moved from Arabic countries including North Africa through the Mediterranean with popularity concentrating in 11th and 12th centuries. Italy, England, Germany, Sweden and Scotland embraced this form of embroidery. Some say the height of this creative expression was in the 16th century.
I was at the studio inconsistently during early 2023 due to long COVID. The upside of this turn of events was that I was creating more embroidery from my home studio. I found it meditative and healing to work slowly and meticulously. My mom and I restarted our weekly embroidery sessions in autumn of 2022. In 2020, we stopped due to the pandemic. It was wonderful to be creating together again! My mom has since developed her own lovely, embroidery gallery wall. Bravo, Mom!
Several pieces are sold. Commissions may be available. Inquire about availability or learn more.
Prices range from C$75.00 to C$155.00.