Probyn Art Film Nights – Ongoing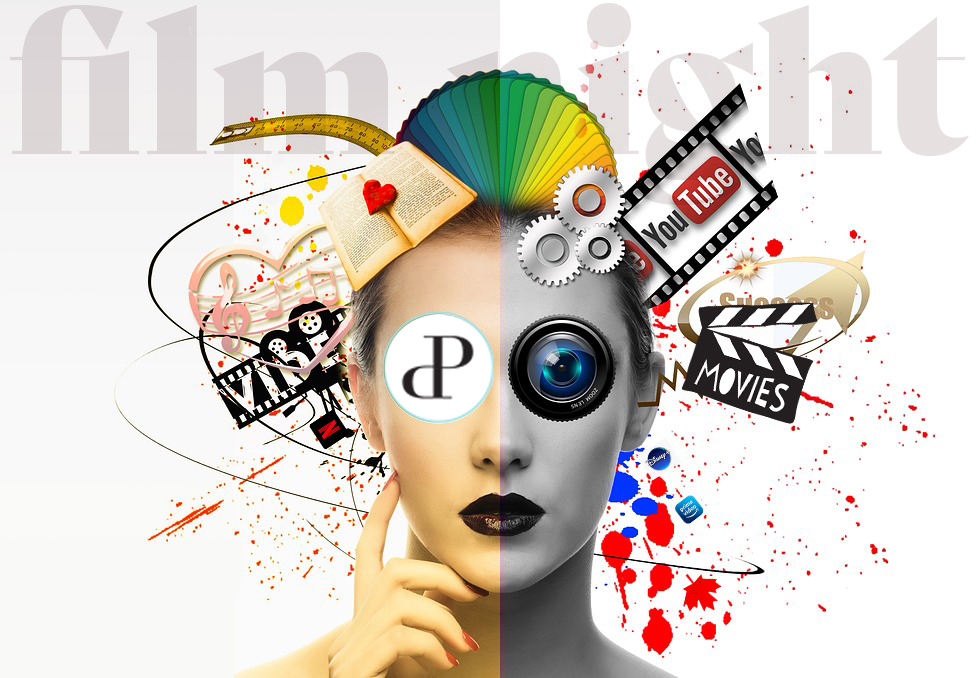 Film nights are baaaaaack by popular demand! Yay! Now with virtual access! Zoom will be available for pre-and post-viewing discussions. Thanks for your patience as I explore this new, additional format.
In-person guests must be fully vaccinated. Be ready to share vaccine passport and ID.
Potluck. Bring something small to share. No worries if you can't bring food for any reason. Cash beer and wine bar available with 50% proceeds going to United Way BC Wildfire Recovery Fund. Free non-alcoholic drinks available. I have about eight chairs for guests. If you need a chair let me know! Bring a comfy, camping chair if you have one 🙂
Saturday, October 16th
6:30pm PST
Film TBC
Help select the film. Take this 1 minute survey now!
Maximum 12 people. No tickets. Guest list. Please email me to RSVP.
Eastside Culture Crawl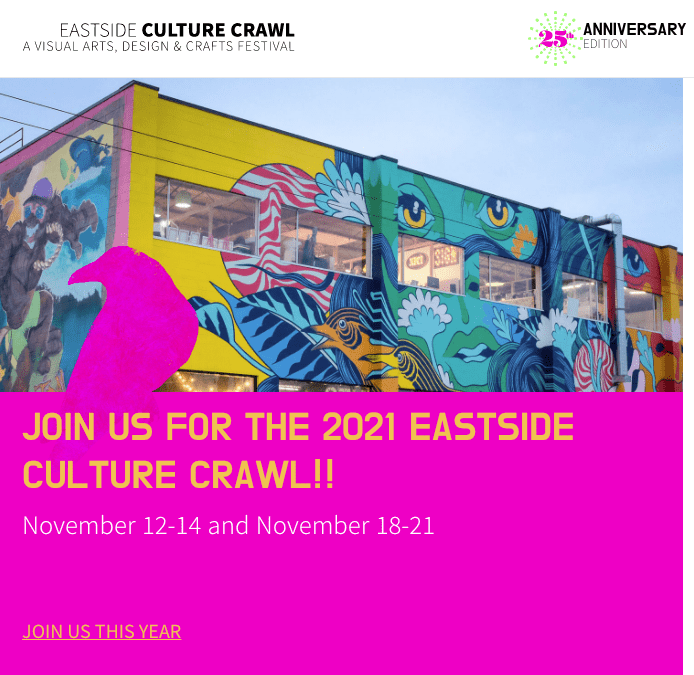 I'm thrilled to be a 2021 Eastside Culture Crawl artist! Discover about 45 artists in my building, Eastside Atelier building, FKA William Clark. Pre-pandemic, the Eastside Culture Crawl normally attracted over 45,000 visitors. This year's show will also be a bit different. Public health protocols will be carefully followed. Now showing over two weekends. In-person visits for vaccinated guests with proof of two vaccines and ID.
New! View artist profile
November 12-14 Schedule appointments only
November 18-21 Open studios
Joanne Probyn Art
Eastside Atelier
Studio 10B – 1310 William Street
Vancouver, BC