First Friday Film Screening – SOUL
This first event is a private screening for Eastside Atelier artists. Tickets will open up to guests on Tuesday, September 28th. Email me to join the guest waitlist. Eastside Atelier artists can get a ticket here now.
This event is for fully vaccinated people only. Please be prepared to show your vaccine card or QR code.
Potluck. Bring something small to share, if you can. No worries if it doesn't work out.
Friday, October 1st
6:30pm PST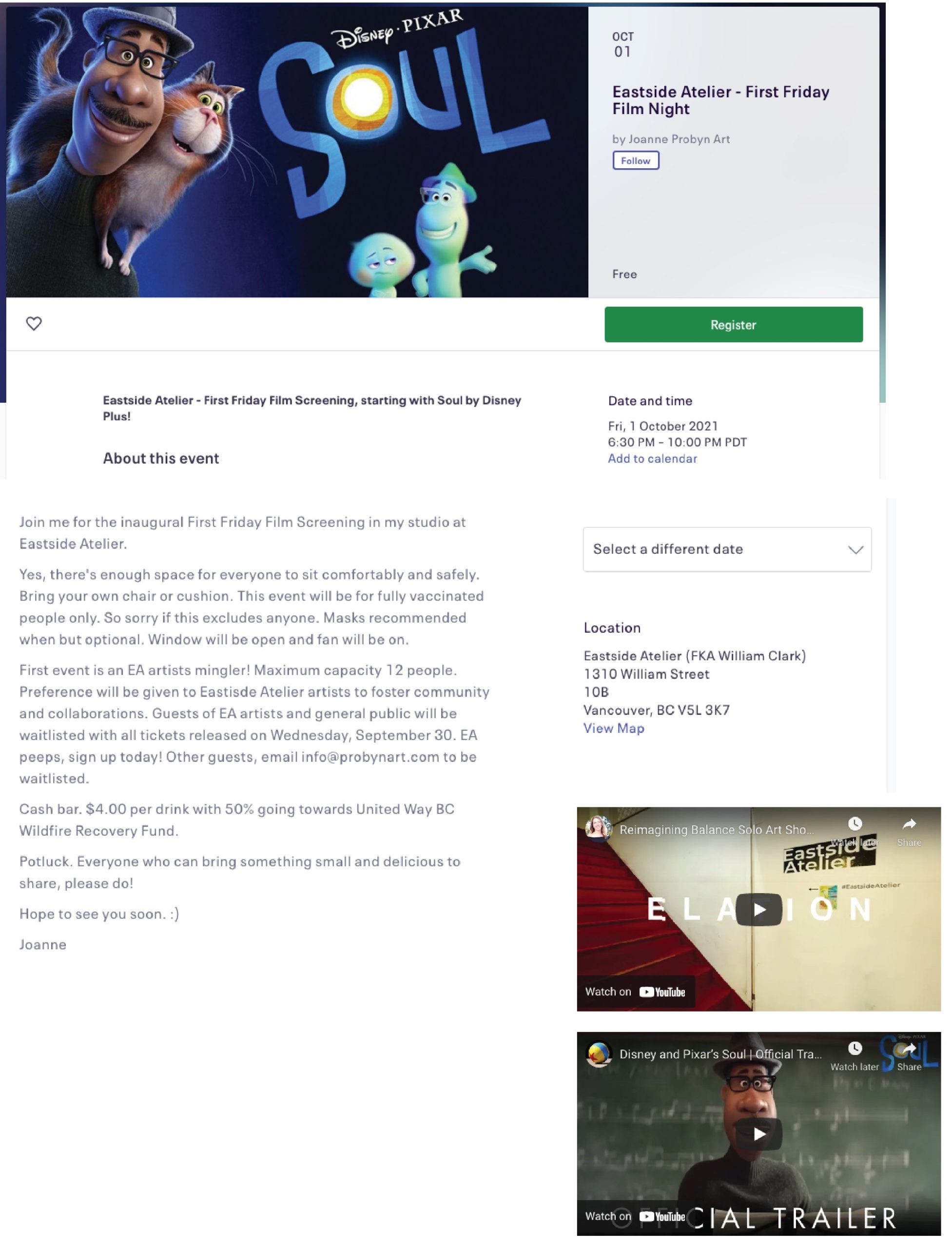 Eastside Culture Crawl
I'm thrilled to be a 2021 Eastside Culture Crawl participating artist! You'll find me and about 45 other creative peeps sharing our art in the Eastside Atelier building, previously William Clark Studios. Pre-pandemic, the Eastside Culture Crawl normally attracted over 45,000 visitors. Public health protocols will be carefully followed. Now showing over two weekends.
New! View artist profile
November 12-14 Schedule appointments only
November 18-21 Open studios
Joanne Probyn Art
Eastside Atelier
Studio 10B – 1310 William Street
Vancouver, BC