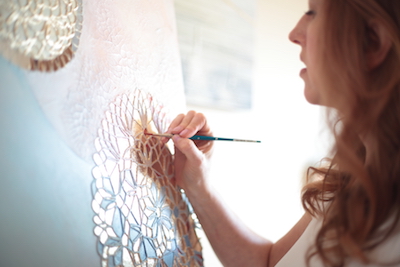 I am a contemporary abstract painter who interprets emotional and physical experiences through both representational and imagined forms. My art communicates with the intimacy of a personal journal. I garner influence from abstract to post-impressionist painting styles as well as ceramic techniques such as kintsugi (the Japanese art of repairing breaks with gold which highlights flaws while breathing new life into a broken object). I enjoy delving into themes such as nature, spirituality and the human condition.
I am passionate about wellness and hope to positively impact people's lives with my work. My experiences include overcoming cancer and teaching therapeutic art to seniors (including palliative care), have shaped my practice. Unpacking the lessons learned during this time has helped me deepen my values, intuition and compassion while leading my practice towards messages of unity, love and resilience.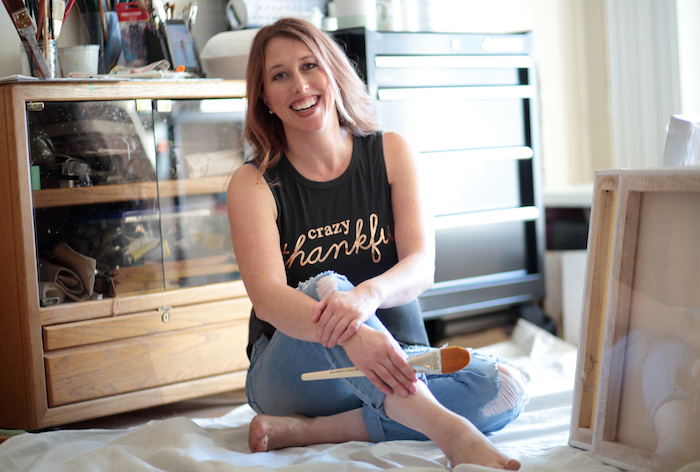 To begin painting, I may reference a sketch or study while starting work directly on a blank canvas. I create with paint, mediums and other materials such as thread–building, deconstructing and rebuilding. I strive to take creative risks–ready to change direction at any time, if needed. This spontaneity supports a sense of impermanence and adventure that magnifies my creativity. Acrylic mediums that produce textures and cracks speak to imperfection, history and impermanence. My passion for design coupled with an identification of resilience lies behind the sense of fragmentation and balance in my work.