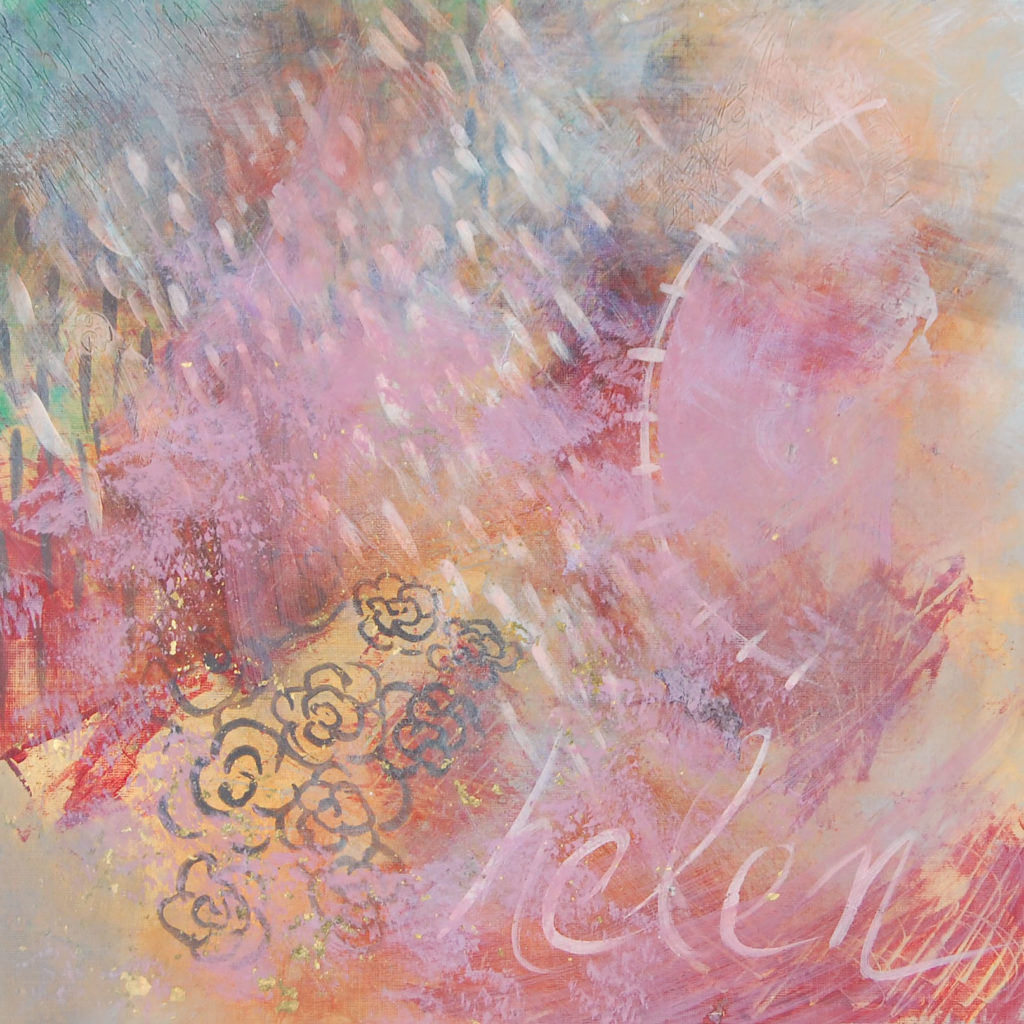 Introducing a series of acrylic paintings on paper! This collection of studies is inspired by female painters. Why? Because women artists are underrepresented and undervalued in the art world—throughout history and today! The art world lags behind most industries.
Art Girl Rising raises awareness about inequalities in the arts through swag, education and collaboration. Their goal is to spark conversations while inspiring change. Art Girl Rising was inspired by National Museum of Women in the Arts. This series is a reaction to their important work.
Additionally, I'm paying homage art sisters who came before me. However, these studies may or may not reflect their style. Actually, my aim was to deepen my mark-making and art history knowledge while reducing my impact on the environment. Initially, I had no intention to share these works. However, I've enjoyed them so much. More importantly, I hope the question of who belongs to these names continues to be asked—and answered—as they find their way into the world.
I researched historic female painters and my contemporaries who have mark-making strengths. Next, my goal was to play! Play is liberating. Some of the best creative work comes simply from a sense of enjoyment and exploration. I integrated many of my favourite techniques such as building up layers to develop depth. Light was breathed into the work with gold leaf. Imperfection was conveyed with scratches and texture. I escaped into worlds of dots, splashes, raindrops and love. My thoughts lingered on their life experiences. I do hope you enjoy the first of this series! Introducing… Helen. Helen Frankenthaler.
Let me know what you think!
15% of proceeds will be donated to Downtown Eastside Women's Centre.
Downtown Eastside Women's Centre
Downtown Eastside Women's Centre (DEWC) is one of the few safe spaces within the Downtown Eastside exclusively for self-identified women and their children. High levels of violence, homelessness, addictions and poverty characterize the Downtown Eastside community. Women and children are particularly vulnerable to exploitation, injustice and injury. DEWC provides practical support to over 500 women, children and seniors, every day. As well as providing a refuge and shelter from conditions of poverty and violence, the Centre provides basic necessities while reducing the effect of economic disadvantage. The Centre assists women with their immediate and crisis needs so they can develop stability and access the resources they need to improve health, family, employment and housing situations. We promote positive change by offering individual long-term support, education, advocacy, peer mentorship and exposure to alternatives. Our community also works towards increasing awareness of systemic injustice and inequalities that contribute to women's vulnerability.