Reimagining Balance was held on September 18-19, 2021 at Eastside Atelier, studio 10B in Vancouver, Canada. The event was a success and milestone in many ways!
Needless to say, this was my first-ever pandemic art show and it presented some unique challenges requiring extra time and effort. For example, I decided early on that proof of full vaccination would be required for Saturday's reception. Following, public health extended to include this protocol. This resulted in the use of new technologies, additional training and volunteers. As someone who is fully vaccinated, the opportunity to have a safe event came with joy, excitement and a sense of great relief. Many were so happy to see smiling faces they had not seen in almost two years, such as my women's art group members, FLOURISH. Many said this was the first event they had attended in over 20 months. Simultaneously, I was sad to exclude others. To increase access, I developed my first virtual art studio tour for anyone who could not attend for any reason. Sharing an artist talk was one of my goals for the year and this nudged me to meet that goal!
The exhibition showcased work created over two years from 2019–2021. Another first, the event was held at my new Eastside Atelier studio. I moved into this space in spring of 2021. This show was my largest ever featuring 41 works of art from a tiny assemblage to hand embroideries to large paintings up to 40 in x 92 in. A selection of artworks from my previous body of work, Sewn Open Series, were included to contextualize the new body of work. In addition, I featured a small number of other artworks to support the theme. Over 33 people attended Saturday's opening reception and nine visitors attended Sunday. Masks were optional Saturday yet mostly worn. Masks were always worn on Sunday. Considering there was thunder, rain and a fourth pandemic wave, it was very well attended! Thank you for trusting me with your health and time. Three works sold including Tracing Time, Oasis and Rapture. 
Six volunteers assisted or offered to help including Glen Brauer, Lindsay Macmillan, Shelley MacEachern, Natalie Wai and Miranda Maslany. Karen Johanson went above and beyond, planing to travel from Oregon to attend and help! Sadly, due to COVID test result delays misaligning with impossible border test result requirements, Karen was unable to make the trip, but her gesture was was greatly appreciated! Many people helped make the event a success including my Mom who helped me hang work and shop for essentials, Jeanne Ainslie with communications editing, Sarah Murray with photography, Madh and Opus Framing with canvas stretching, and Wet Ink Fine Art with archival inkjet printing to name a few! Huge thanks to all who helped in many big and small ways, including good wishes and encouragement from near and far. It all means so much. I truly couldn't have done this without all of you!  
We raised $35 to donate to United Way's BC Wildfire Recovery Fund. I catered the event with light snacks. Congratulations to Michael Granger who won my artwork, Zen Garden, through my draw!
I screened my first virtual art studio tour on Tuesday, September 21, 2021 at noon PST via Zoom. Following, an edited version was uploaded to YouTube. Watch my art studio tour here and let me know what you think!
Up next! Probyn Art Film Nights are baaaaack! Next film is Saturday, October 16th. Eastside Culture Crawl is less than a month away. Wow! How did that happen so fast?! I also have work in two curated group shows, Artfully Anonymous by South Delta Artist Guild and Water Stories by Jen Tough Gallery. For more information, visit www.probynart.com/events/upcoming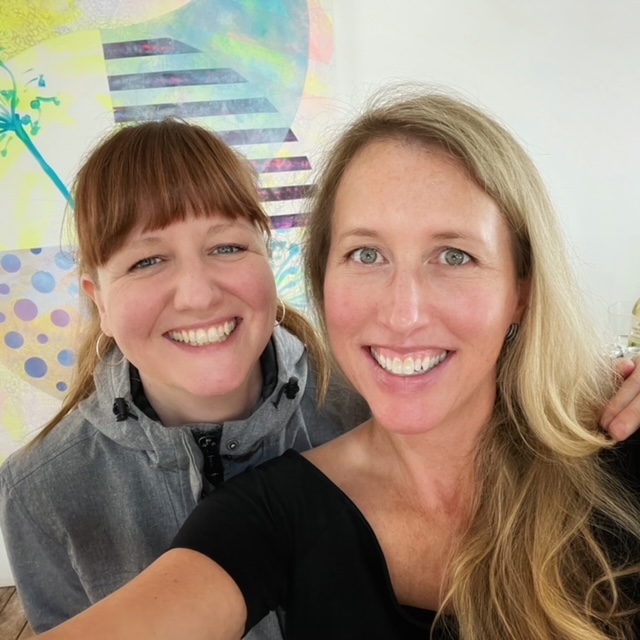 All photos are screen captures of short clips by Miranda Maslany unless otherwise noted. Thank you, Miranda!