I'm so honoured to be invited to speak at Canadian Federation of University Women South Delta. I will be encouraging attendees to find ways of being creative in their everyday lives.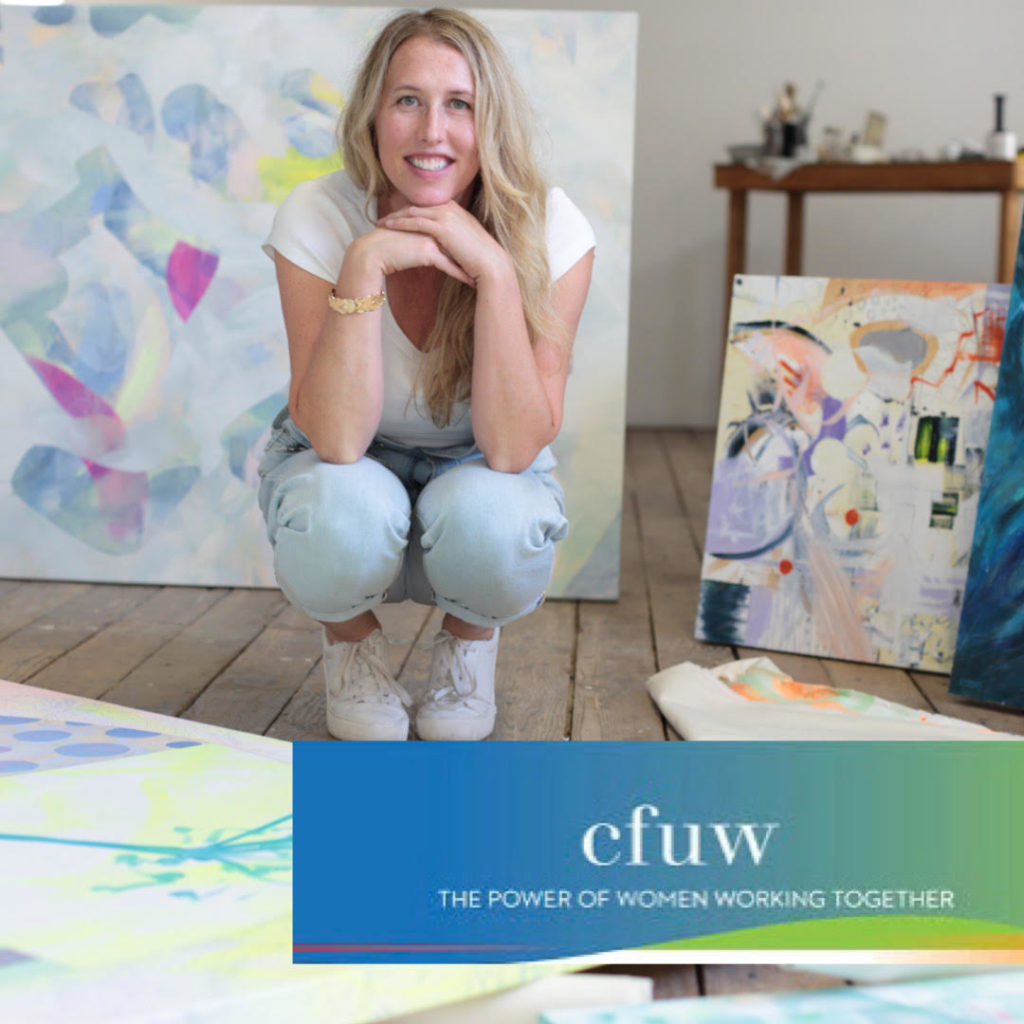 Daring to Create – The Adventure of Being an Artist
Have you ever wondered what if? Joanne Probyn has made a life of asking this question. Her curiosity and commitment have led her to become a full-time, contemporary, abstract painter and hand embroiderer. Yet, making art is more than choosing the right colors. Joanne invites us on her unique path sharing how she finds balance, inspiration and motivation. Her amazing journey spans decades, careers and cultures. Following the creative professional dream often requires great leaps of faith! Discover Joanne's key learnings while taking a visual tour of her beautiful art.
Her contemporary embroidery was recently featured in Fun Size, a curated art book published by Jen Tough Gallery, New Mexico. Career heights include local and international awards such as North Vancouver Arts Council Award for Excellence in Painting and contributions to Vancity, Vancouver, BCAMA Marketer of the Year, and Chandler Chicco Agency, New York, Magellan's Top 50 Publicity Campaigns. Joanne is the past vice president of the Canadian Public Relations Society – Vancouver Chapter. She completed her education in design and illustration at Capilano University and holds a marketing management certificate from UBC Sauder.
Joanne is a founding member of FLOURISH Art Group, a BC-Based, female artist collective and is a key contributor at her studio collective, Eastside Atelier in Vancouver. She is an active member of several art groups in Canada and the United States including THRIVE Art Studio, B.C., and The Artists Alliance, New Mexico, and the Canadian Artists' Representation/Le Front des artistes canadiens (CARFAC). For more information, visit www.probynart.com
Daring to Create – The Adventure of Being an Artist
by Joanne Probyn
Presented by CFUW-SD
Tuesday, January 25, 2022
7pm PST
Event will be recorded.
Email me to attend. I will send you the Zoom event invitation link.
Hope to see you there!